Home Office Ideas for Small Spaces
Working from home can be the best way to keep a source of income and stay close to your little one. Many women decide to quit full-time jobs after having a baby. For those who cannot completely quit, there is an alternative, which is to find a job that can be done remotely.
If that is your case, your house should have a dedicated space for your office/workstation. It doesn't need to be a huge space. It is more important to be functional and comfortable, than big! It's also important to have good natural light, so you don't feel tired while seating in front of the computer for many hours. Take a look at some inspiring pictures below that will give you great ideas for your new home office set up:
That corner in you house where you don't have anything can tun into a beautiful workstation.
If you have a spot at your house or apartment by a nice big window that will be the place for your new desk. A small desk with essentials working items can be perfect to blend with the natural light coming from outside and windows decor treatment you might have.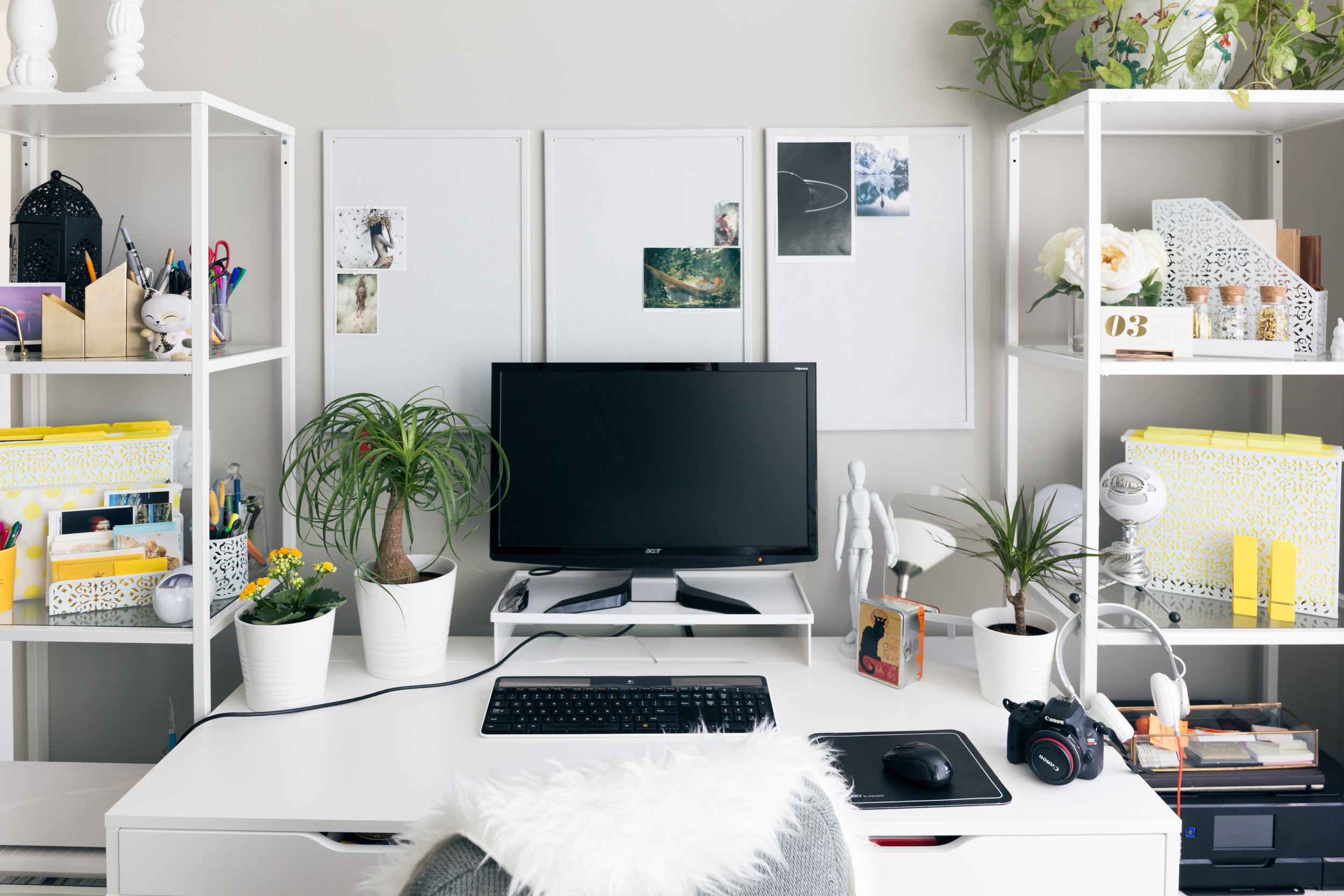 Storage is important depending on the type of remote work you have. If you don't have space for cabinets, a nice desk with drawers and some tall shelves can serve the purpose.
If space is the problem, why not having a nice desk and chair that matches your bedroom decor?